Finally you have decided to buy a Littmann cardiology IV stethoscope for your clinics but not sure whether it is a good fit for you or not? Right?
Well, it all depends upon the settings you are going to work and the nature of patients you will check because after all research and using it for several years what I can say is that Littmann cardiology 4 stethoscope is an amazing stethoscope to have.
If you are working as PA, EMT or loud noises surrounds your workplace then buying a Littmann cardiology 4 is your best bet. Also, for every cardiologist this a must have tool.
Cardiology 4 stethoscope from Littmann received lot applaud from healthcare community for its acoustic accuracy.
Here are key specifications of Littmann cardiology IV diagnostic stethoscope:
Key Specifications
Best for: Cardiologist, ER Nurse & Doctors
Chest Piece: Double sided
Diaphragm: Tunable on both side of chectpiece
Tubing: Dual lumen
Weight: 167 & 177 Grams
Length: 22″ & 27″
'Littmann' – no doubt is the best stethoscope making company across the globe.
It's not that others are not making the good stethoscopes but Littmann surpasses everyone and leads the market with its precise acoustic accuracy and patented 'Tunable diaphragm'
Littman is a widely popular stethoscope brand among the healthcare providers across the globe and received huge praise for its top-notch products range.
Not only students but cardiologist, pulmonologist, doctors and nurses loved this stethoscope brand just because of an extraordinary quality, acoustic performance and dual lumen tubes of the stethoscope.
Though Littmann has a wide range of stethoscopes '3M™ Littmann® Cardiology IV™ Stethoscope' remains the #1 choice for healthcare providers.
Main Features
 #1  Sturdy built – The Littmann cardiology iv stethoscope is built using the thicker & stiffer synthetic material for tubing while chest-piece is made from machined stainless steel. Both of these material bring the durability and sturdiness to the stethoscope. Thicker tubing helps to refine unwanted sounds from environment and let the user to concentrate on patients boy sounds.
 #2  Tunable Diaphragms – As like all other stethoscopes from Littmann, this cardiology stethoscope flaunts the tunable diaphragm.
You can easily capture the low & high-frequency heart sound using this technology, you just need to varies the pressure with which you holding the chest piece.
Press lightly to hear sounds with low frequency and apply more pressure to hear the high frequency sounds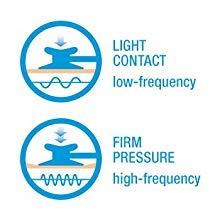 #3  Pediatric diaphragm & open bell – The pediatric diaphragm can be converted into an open bell. Remove the pediatric diaphragm and replace it with non-chill bell sleeve or rim and you have a stethoscope with an open bell.
 #4  Dual lumen tubing – Littmann cardiology 4 stethoscope has single tube that connect chest-piece with headset but this tube has two built-in lumen for better sound transmission. Also, having double lumen in same tube completely reduces the chances of rubbing noise that traditional double tube stethoscope creates.